Topics relevant to this post: Lifelong learning / Online courses / Teaching experiences
Feature image by Adobe Firefly (and some tweaking by me in Photoshop)
_
Summer Learning & Teaching
This year I was lucky to have been a student and an instructor. It's prompted me to reflect on the cyclical nature of life and learning, and my accomplishment of completing twenty years of teaching in Greater Toronto (yes I started in 2002-2003).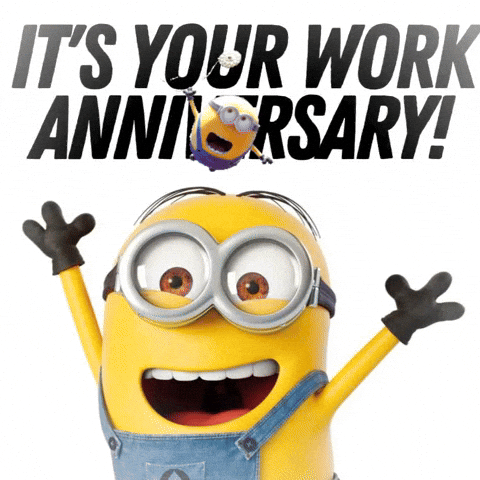 20 years in education
and teaching!
Yahoo 🙂
2023 was an interesting year though admittedly I feel the education world is still in a hangover from the pandemic period. Schools and teachers alike are still learning how to get full back at it.
Anyway, this summer I took an online course via Centennial College and taught for the first time at the University of Toronto. Both were rewarding and I will share my experience with you now.
Return to School – Online Course in Adult Education
First of all I am a fan of lifelong learning so while I am working as a teacher, tutor and trainer, I also engage in professional development by taking occasional courses, primarily in education related fields.
In 2016 I took a certificate in E-Learning (I wrote a blog post about my experience) with the U of T Continuing Studies program and this summer I did a similar thing with the con ed department at Centennial College.
Centennial College TLHE course
The course this summer was called "Assessing and Evaluating Learning," and it's part of the required courses for the Teaching and Learning in Higher Education certificate program offered by Centennial College. I have been working on these courses since 2022.
I quite enjoyed the class this summer. Having familiarity with assessment, testing and forms of evaluation, it ticked all the boxes for satisfying me, though there were small issues. Let me describe some pros and cons.
Positive aspects include the well organized modules and lessons, covering a variety of topics. There's a balance between text and image with occasional videos and some opportunities for students to interact with instructor or peers.
One drawback is that there is too much reliance on what may be called third party apps or non course software tools. While Google forms are handy for feedback and submission I find tools like Padlet may be used too often. Don't get me wrong. I really like Padlet however I feel it has limitations. Mainly it's not conducive to conversation. It doesn't have threading and its focus is on a visual layout rather than communication.
My suggest to course designers, admins and instructors is to use the tools already built in to the course software aka the LMS. For example Brightspace, Blackboard and Moodle have discussion forums and these forums are ideal for exchange of ideas. They are organized in such a way that participants can easily refer back to them.
Other than that I found this course valuable when it comes to understanding the fundamentals of assessment and testing.
Teaching ESL English with CCLCS and the University of Toronto
This year I taught with two educational institutions along with continuation of development my own programming and online courses at Tdot.com. Let's look at my experiences with CCLCS and U of T.
Canadian Centre for Language and Cultural Studies (Toronto)
During spring and summer, I worked as a supply teacher in the LINC program with the lovely people at CCLCS. I got my TESL certificate with them two decades ago and have been blessed to work with them as an instructor and web designer. I look forward to working with them and collaborating on design projects again this year. I am proud of teaching hundreds of classes there and helping build their website.
New College International English Program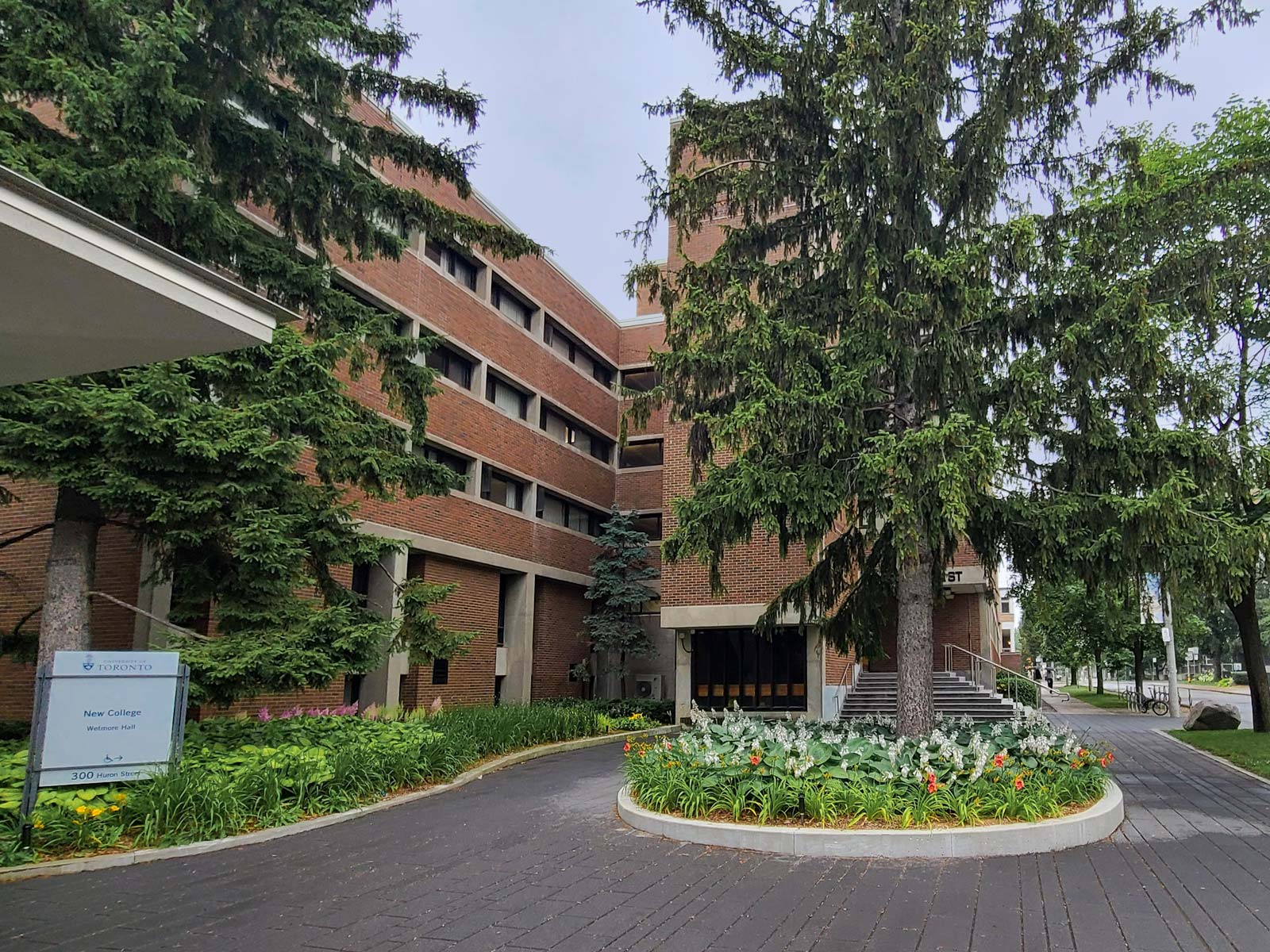 New College is one of the youngest and largest colleges at U of T, having been established in the 1962. I like the college's campus, with the brick buildings set just east of Spadina Ave. in a grassy area with large trees.
The college motto is "Juncta juvant" which means "Strength in unity." This reminds me of some friends from my youth who often spoke of "unity in diversity."
In July and August I had the pleasure of working with the IEP English program at U of T. I often visit the university of Toronto on photo walks and tours and I am grateful for the opportunity to teach there this year. I'd be happy to do it again.
Working at New College in the English program, I instructed teenage ESL students from abroad. Students were from Europe, Latin and South America and Asia. It was a challenge and a joy. We studied all the skills but particularly practicalities like pronunciation, speaking, idioms and some pop music I'd never heard before.
The university is a great place to teach because the staff is so supportive and facilities are solid. I had spacious classroom with media equipment (projector and screen) and the ability to create my own curriculum and lessons.
Working at the university evokes many memories of my own time at school there and a broader appreciation for the role this institution has in the lives of locals and Canada at large.
U of T Crest and Motto
The motto of the university is velut arbor aevo, Latin for "may it grow as a tree through the ages". According to Wikipedia, this phrase originates from Horace's Odes, book I.

I love the imagery of the tree, standing solidly and stoically as a symbol of growth and steadfastness. The beaver on the coat of arms is a great detail too!
Fall Update and Reflection
Fall represents back to school and a time to consider the forthcoming winter and new year. What are our goals? What do we want to accomplish? How does our "to do" list look and what parts of it are realstic?
I am keen to apply my hybrid experiences in the realm of e-learning or conventional face-to-face learning environments. Post-COVID it feels like we are over the hump and in-person should stay strong for a while. Having said that, the best position for teachers and schools to be in, is to maintain readiness and capability.
Building digital capacity and making use of the tools you have, whether Google Classroom, Moodle or any other software, allows us to be flexible and either create blended learning or be ready to go online full-time for a really solid virtual course experience when the need arises. Some amazing teachers use ed tech tools regularly to supplement their in-person classes. I think students appreciate the digital component being employed on a regular basis.
This aspect is important. I discussed e-learning best practises and tools, and the difference between online learning and emergency digital learning back in 2020 when the pandemic was in full swing.
Wrapping Up
This fall I resume my own course and training development via Tdot Studio and will be working on tying together my online educational projects into a new site called Tdot Learn. Students are welcome! Whether you are a creative, artist or educator I hope you may find my offerings interesting.
I also continue to offer tutoring to individuals and teaching or training services to schools and community organizations. Hit me up if you have any open positions or wish to collaborate. I am interested in instructional opportunities in languages and design-media.
My philosophy is keep on learning and keep on exploring! Lifelong learning is important and I intend to keep at it.
Thanks for reading.
Mike