Architecture and History at University of Toronto on the Tdot Shots Photo Walks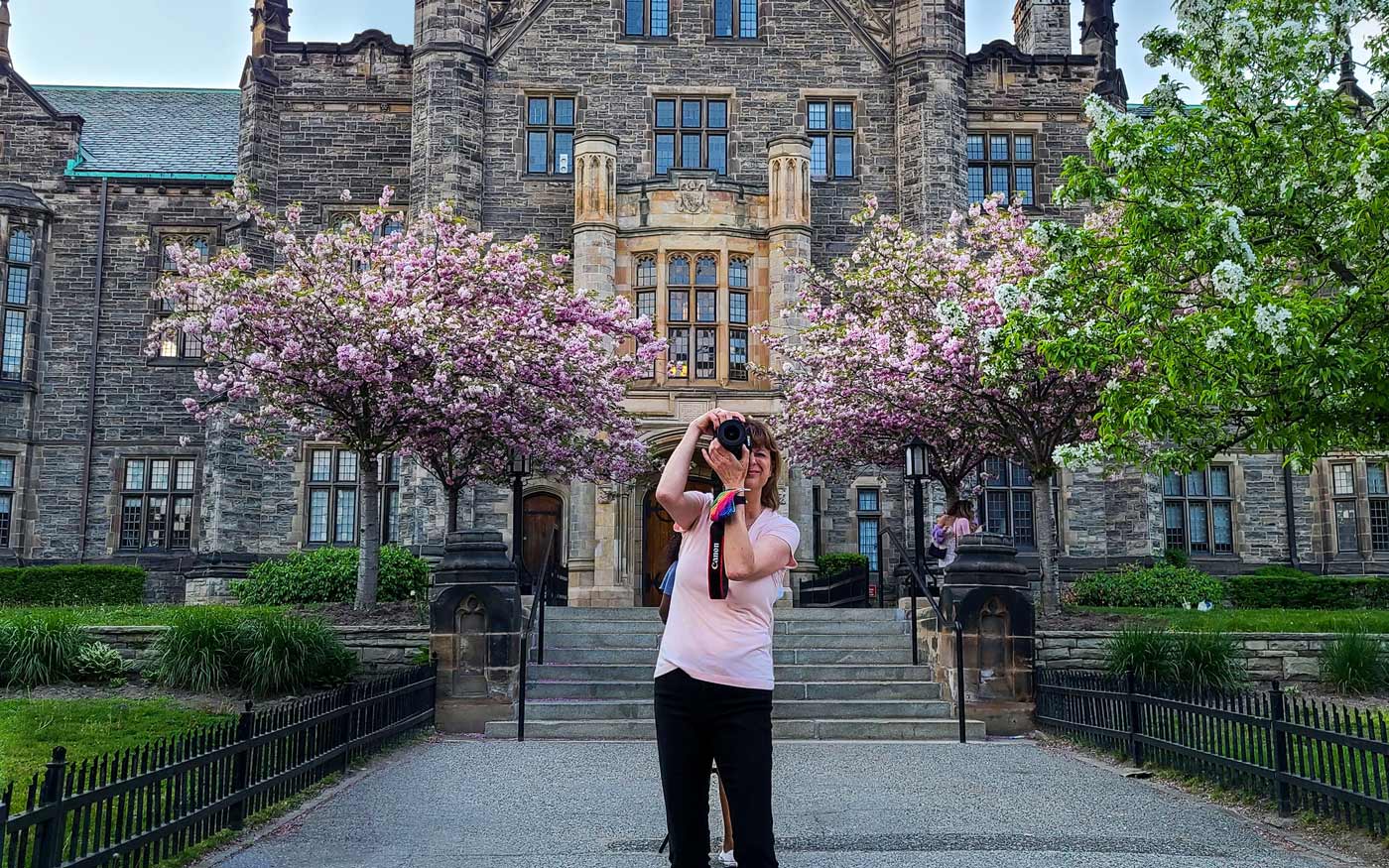 We have launched our spring photo walk meetups. So far we have held two walks, one in downtown Toronto and one at the gorgeous St. George, U of T campus. Our walks continue through spring, summer and fall 2022.
Are you interested in joining us? Our photo community is supportive and welcoming. Our group leader, Mike, points out unique photo spots and discusses history and architecture on the walk.
Some of our events are free and some of our events involve a small fee. This event requires registration and a payment of $5.
Visit the Tdot Events site to register or RSVP
Here are some photos from our photo walk meetup on May 8. We enjoyed a sunny day among the landmarks of the university campus, spring flowers and good company.
Be sure to sign up for an event and bring your camera and comfortable shoes.
You don't have to have a professional camera or have experience. All are welcome. Our photo community is happy to offer tips.
See you on a walk!
View the Tdot Events listings and sign up today.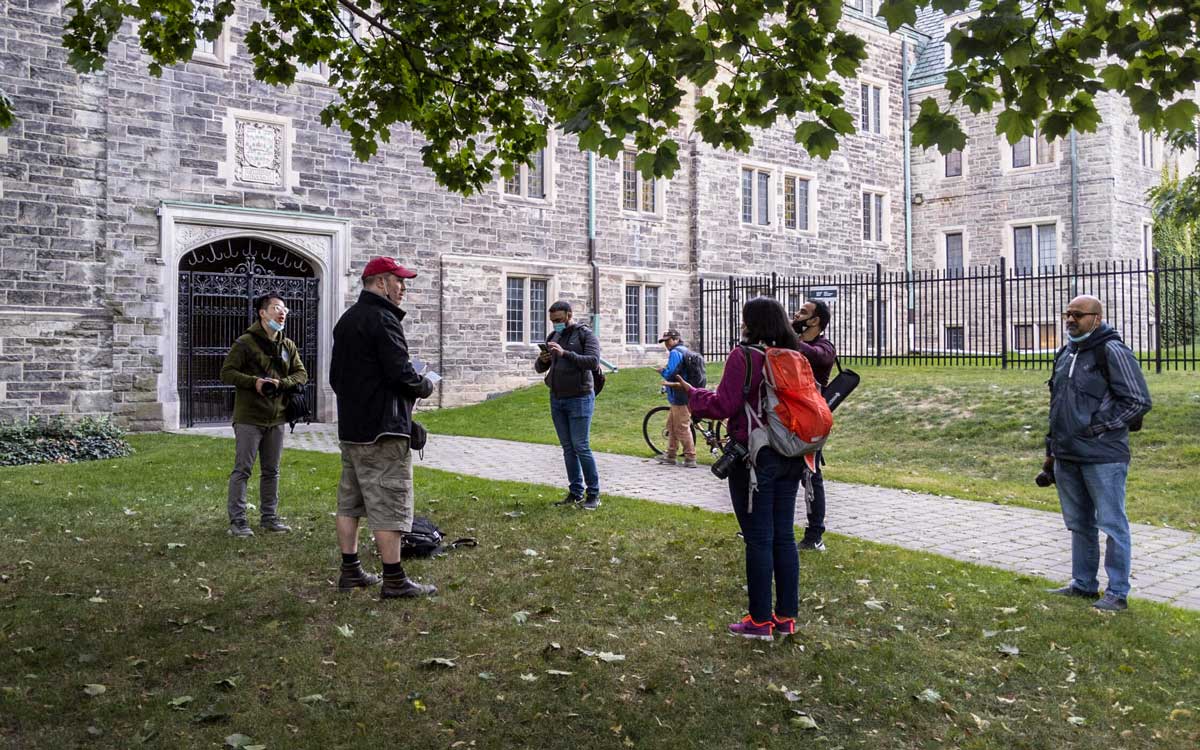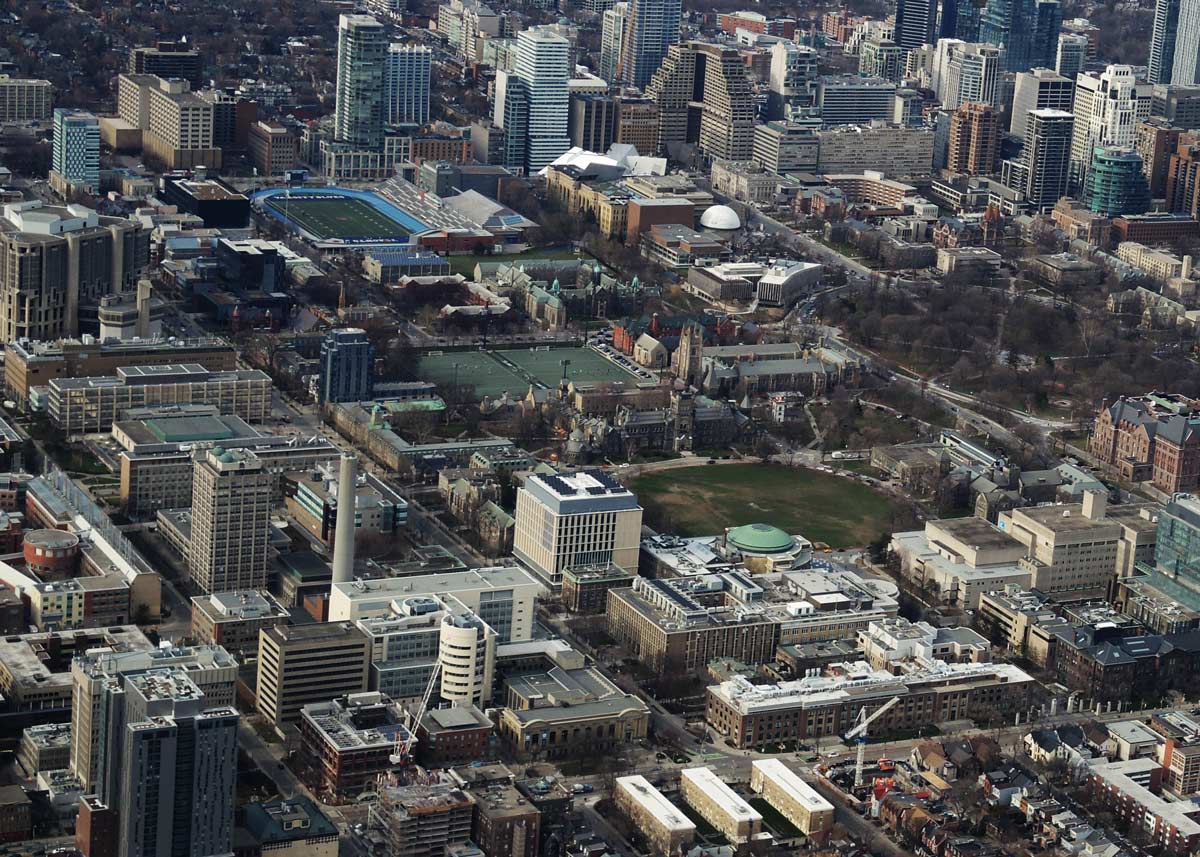 Interesting in joining us? Our events are open to all.
View Tdot Events for more information and to register / RSVP.