Photo Graphics with Photoshop
The course is designed to introduce you to working with Photoshop. This tool allows us to edit photos and create graphics for web, social and print.
This course is completed. Premium members can access the course now.
Learn how to create stunning images, graphics and animations with Photoshop
Tdot Studio Premium members (Studio Plus or Studio Pro) can access the full course.
Topics: Digital Media, Photo Editing, Animations, Photoshop,
Instructors: Mike Simpson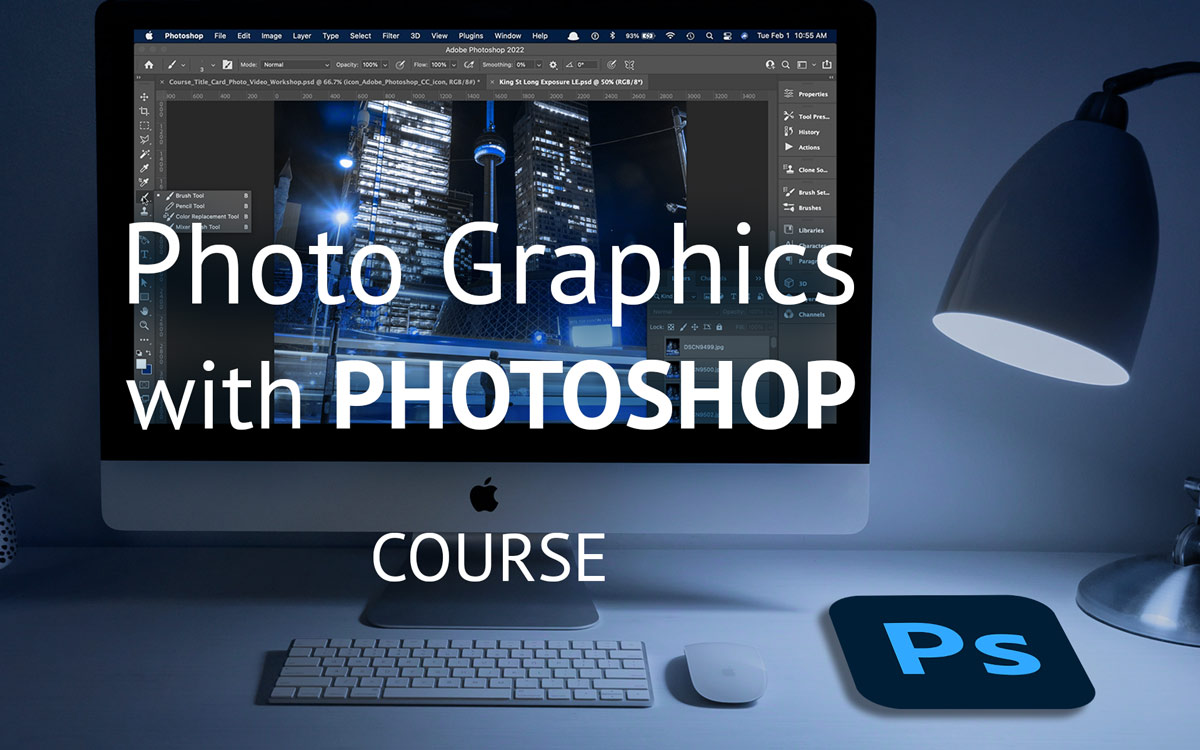 Course Curriculum
The course is designed to introduce you to the basic and intermediate workflow of Photoshop.
Gain experience editing RAW photos, move from Adobe Bridge to Camera Raw and Photoshop. Then add text, shapes or other content to your compositions to create stunning images and graphics.
The main topics are: Photoshop image editing, Graphics with Photoshop, and portfolio development for web, social and print.
Modules
The course is divided into 4 parts via Modules:
Module 1: User interface, photography and Image editing with Photoshop
Module 2: Graphics with Photoshop – Adding text and shapes to an image, creating a logo or poster
Module 3: Intermediate Photoshop graphics including carousel for social media and export of animation
Module 4: Portfolio development including selecting, preparing and presenting your media
Mike Simpson is an experienced and passionate creator / educator, and the owner of Tdot.com, a design agency specializing in e-learning and website development. Mike's love for photography and blogging led him to establish tdotshots.com / @tdot_shots, a GTA area photography and creative community with 20k+ Instagram followers. He designs and teaches courses at Tdot Studio and Toronto-area schools including George Brown and Centennial College.
Student Resources (File Downloads)
For your convenience I have supplied you with images for the tutorials. There is a link to a folder provided in Lesson 5 of Module One: "Photoshop Walk-through and Assignment."