Photo Walk and Tour to Allan Gardens and Yonge St in Downtown Toronto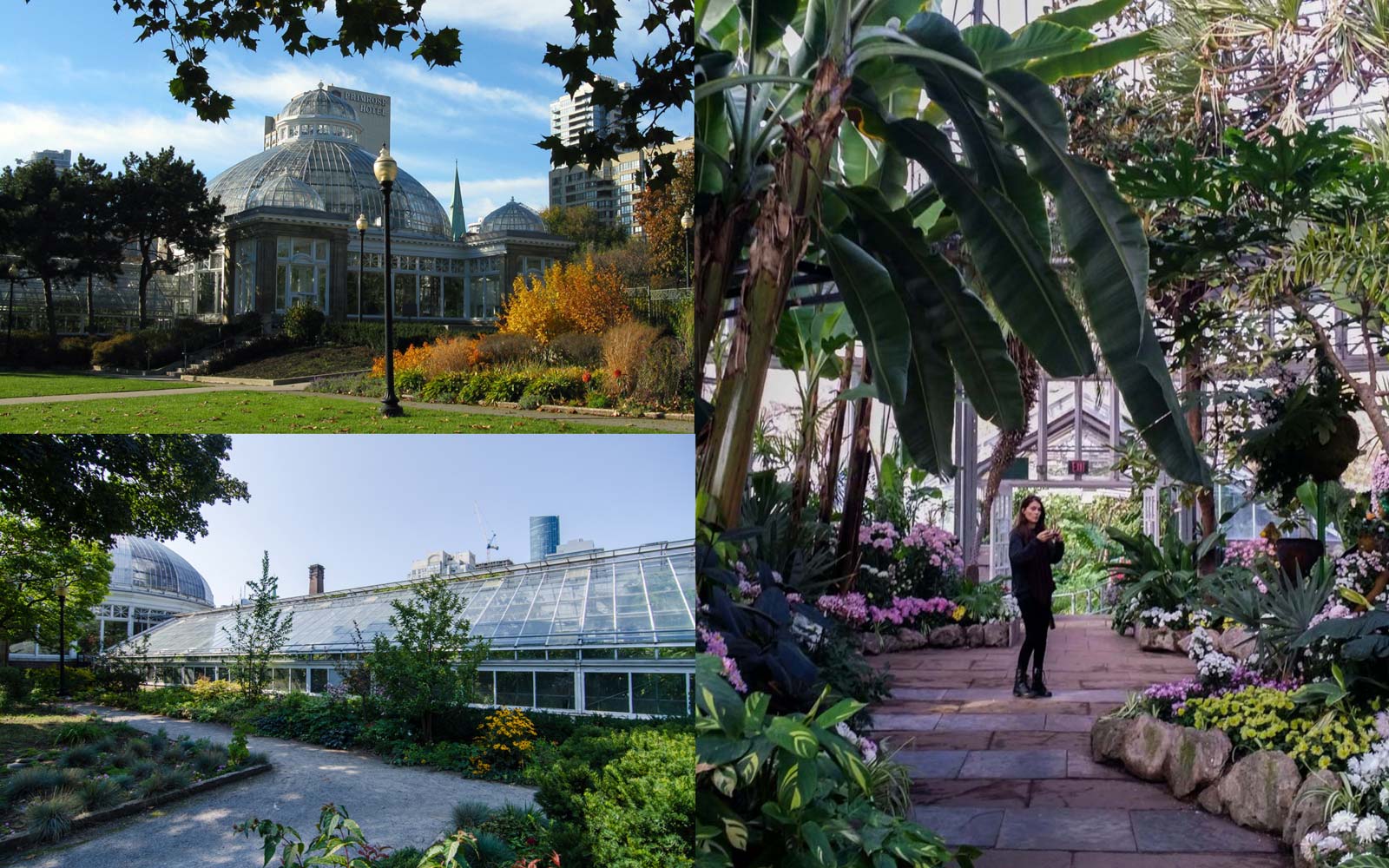 We are looking forward to our photo walk and walking tour of this iconic neighbourhood, starting with the truly special Allan Gardens conservancy aka greenhouse. Wonderful place to celebrate the arrival of spring and duck out of the cold if it's cool in mid March!
To RSVP please visit registration page. Thank you.
This is a 2.5 hour to 3.0 hour walk. The event is free for Tdot Shots photo community members and guests. The walk is hosted by Mike Simpson of @tdot_shots. We expect to walk about 2 km from Allan Gardens to Toronto Metropolitan University / Yonge and Dundas Square.
The east side of Toronto's downtown is amazing – with dramatic views of the skyline and many parks. Look at this fantastic image. Allan Gardens is in the lower centre part of the frame.
Amazing isn't it? And we will explore this area at the event. Please do consider registering. Walks at Allan Gardens and along the Yonge St. neighbourhood are eye-opening and always offer interesting views of the city.
Register at Tdot.com/events.
Photos & Neighbourhood Map
We are here to assist! Let's look at some images from Allan Gardens, view an embed from Google Maps, and if you scroll further we discuss some tips for your visit to the area.
Photos from Allan Gardens Conservatory greenhouses
We will start out visit at the star of the show. Enter the warmth and the fragrance of tropical flower and plant species greet you as you explore the lush and varied greenhouses. From the greenhouses we explore the large park which straddles one city block and includes dog runs, playground and expansive park with statues and public art. Official site: Allan Gardens.
Allan Gardens Park and Map
Of course the greenhouses are a part of the larger park. It is a poplar and unique attraction in the neighbourhood. It's big! Here is a map:
Special Spots
Of note in the neighbourhood:
Allan Gardens park and conservatory
Statue of Robert Burns (Scottish poet)
Mattamy Athletic Centre (former Maple Leaf Gardens)
Mural beside Grace Church on student residence building
Yonge St. and Church St. shops, restaurants and businesses
Toronto Metropolitan University
Image Centre at TMU
Yonge Dundas Square
Tips and Resources
First of all, thanks for visiting this page. We invite you to register for our photo walks and walking tours, including Allan Gardens, by visiting our site Tdot.com/events.
Alternate Spots / Bring your camera!
Before you visit Allan Gardens you may consider also visiting the Mattamy Athletic Centre which is the former Maple Leaf Gardens, home to the Toronto Maple Leafs for decades. you can access the ice rink and see a lot of Leaf hockey memorabilia and photos around the various public areas.
Also consider exploring the Eaton Centre which is located near the end of our tour adjacent the Yonge and Dundas Square area. This shopping mall has some spectacular views and
Our tour doesn't cover a large distance, but includes many zigs and zags and stops to take photos. Wear comfortable walking shoes and bring the best camera you own! Many of us shoot with smartphones, but we also bring along a mirrorless, DSLR or high end compact if we have one!
Registration
Please visit our Tdot.com/events website to register for our Allan Gardens and Yonge St. walk and other tours and events in Toronto.
Thanks for visiting and learning about our events at Allan Gardens!
Here's one more beautiful image of the conservatory. What a lovely winter scene!