Create with Tdot Studio Community & Courses
Be sure to visit Tdot Events to check out our Photo Walk Meetups (Sunday evenings)
We hope to see you in a course or at one of our events in 2022.
Announcements: Our current course Photo Graphics with Photoshop is live! Learn how to use Photoshop to edit photos and create professional graphics and media. Interested in developing your own website? We recommend WordPress! Get started easily with our course Create Websites with WordPress.
Tdot Shots Events and Photo Walks 2022
Important Update: We are now hosting our own events website. Registrations will take place through this site. Please visit tdot.com/events to view the listings.
July 8 – Photo Walk at Financial District and City Hall (Free, Friday)
July 13 – Photo Walk from City Hall to Chinatown (Free, Wed.)
July 17 – Public Art Photo Walk Tour in Downtown Toronto ($8)
Aug 7 – Light Painting Photo Walk at Humber Bay ($8)
Aug 21 – Architecture Photo Walk Tour at University of Toronto ($5)
Sept. 25 – Trillium Park and Ontario Place Photo Walk (Free)
Oct. 16 – Evergreen Brickworks (Free)
Oct. 23 – Photo Walk at University of Toronto (Free)
Oct. 30 – Nature Photo Walk Tour and Drone Demo at High Park ($5)
Walks are usually held on Sunday evenings approximately two hours before sunset (exceptions are noted). After you register please add the event to your calendar. We will email you the day of the event with updated information and route description.
Visit the new Tdot Events site to view our event listings.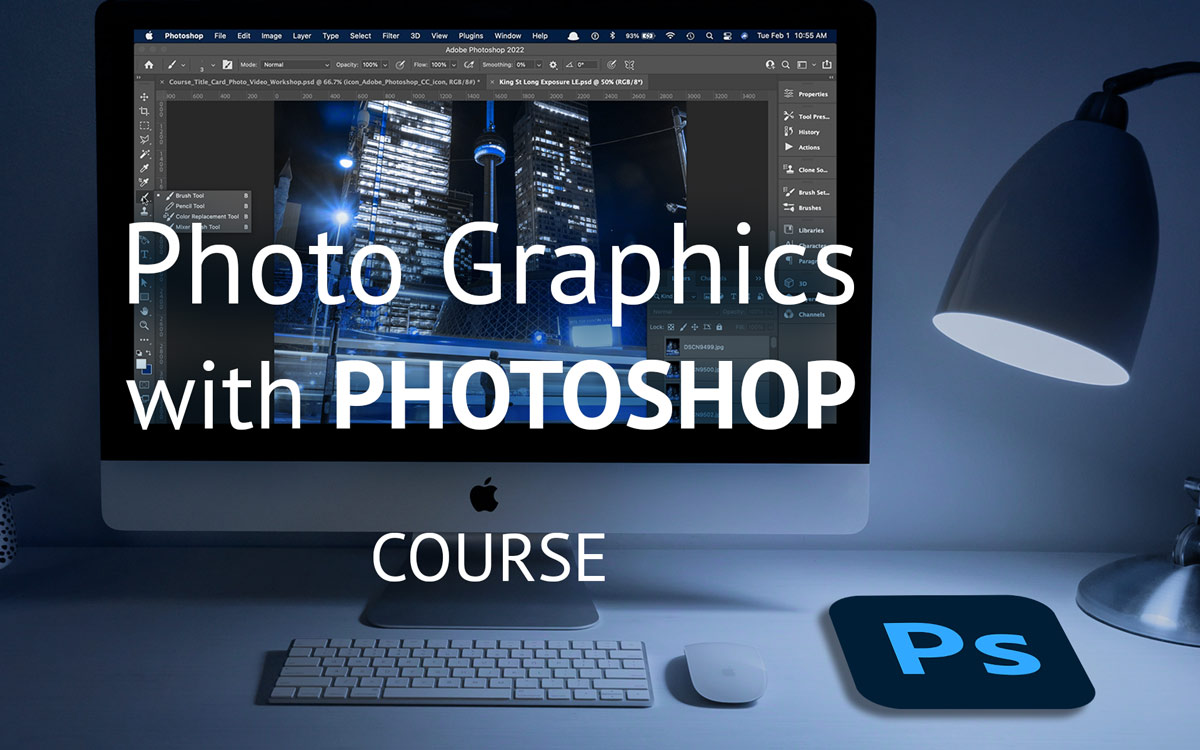 Tdot Studio Course
Photo Graphics with Photoshop
Learn advanced image editing
Create graphics with Photoshop
Use PS for animation or video
Make media for social or web
Course is live. To take the course upgrade your membership. You can join the course at any time!
Tdot Studio Course
Create Websites with WordPress
Understand WordPress platform
Learn how to design / maintain a WP website
Build your own portfolio, blog, or online shop
To take the course upgrade your membership. You can join the course at any time!
Join Tdot Studio
Sign up today. Members can access our community, blog, events, courses and sites.

Studio Free membership: $0
Upgrade to Studio Plus & Pro memberships: $29 / $59
Want to get started? Please register.
Features
Online Community with Member Profiles and Member Directory
Studio Blog (by Tdot Studio, Tdot Shots and our member contributors)
Members Events like Photo Walk Meetups and Webinars
Online Courses (Plus / Pro members)
Sites in our network (Pro members)
"Welcome to Tdot Studio. Hope to see you on some photo walks and in the online courses!"
– Mike Simpson, Founder and Instructor
Tdot Studio is Tdot Shots
You may know us from our involvement with the Toronto photography community. We launched our Instagram and website in 2018. We have featured more than 500 photographers on more than 1500 posts, interviewed 50 photographers for our Five Questions feature, and led hundreds of GTA photographers on photo walks.
We host the annual Tdot Shots Photo Contest, and train creators to use Photoshop, WordPress and other tools, via our website, Tdot Studio (you are here!).
We are grateful for your support and we welcome you to our new community project!
– Tdot Shots (Tdot Studio) team