Landscape and Nature Photography by Chris Noronha (Member Feature)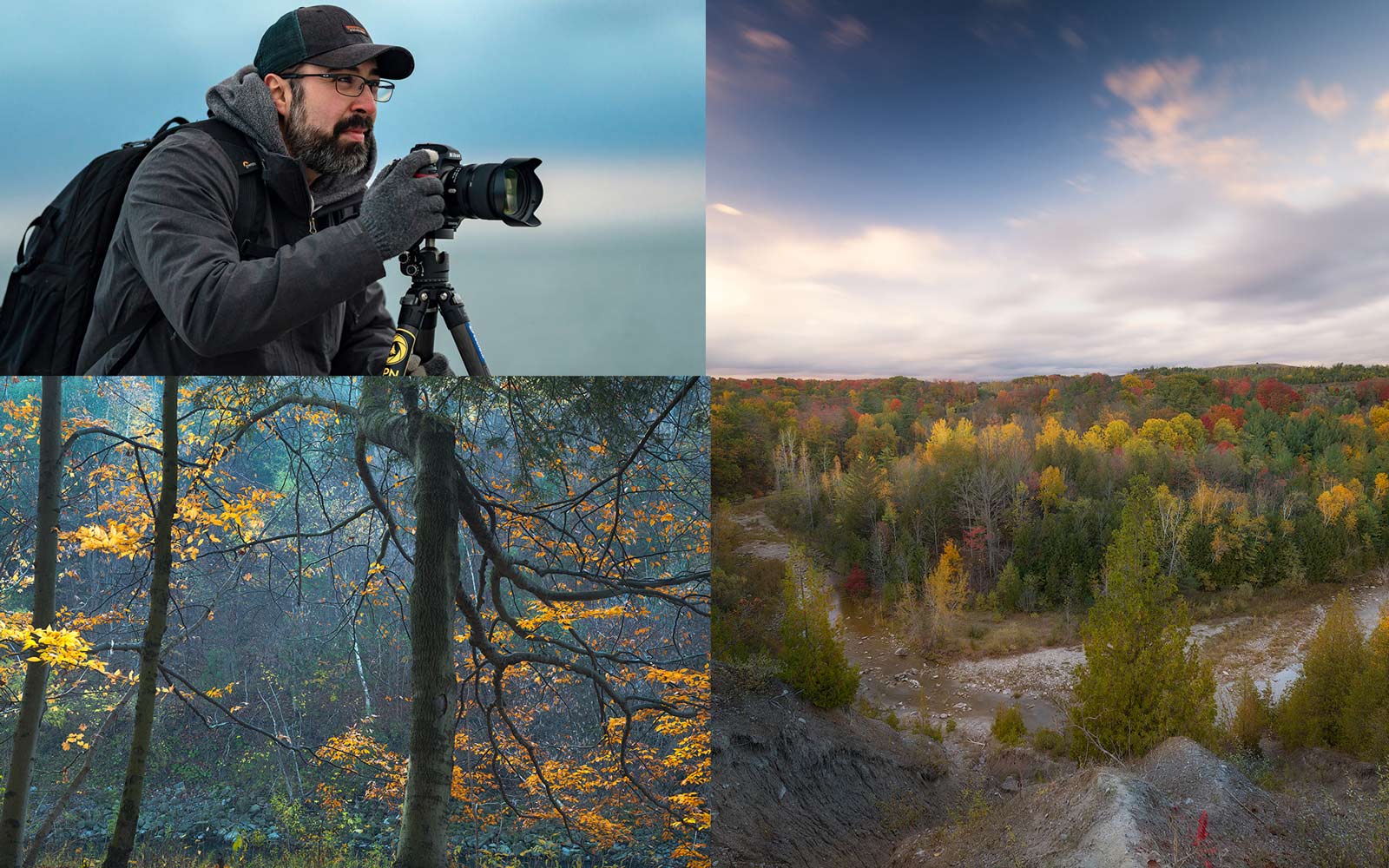 Chris Noronha is a Greater Toronto Area photographer with a passion for landscapes and nature. Whether shooting in the city, such as Rouge Park or Scarborough Bluffs, in the north at Algonquin Park, or closer to home in Durham region, Chris covers multiple aspects of the landscape., from open water and beaches of Lake Ontario to tight shots of waterfalls on hiking trails, this photographer explores a variety of subjects and moods.
You can join Chris and the Tdot Shots photo community at a special sunrise workshop on Oct. 22, 2023. The cost is $10 which includes access to a participants webpage to support the learning outcomes of the workshop. Register at tdot.com/events.
The following is sourced from an interview with Chris and from his website. Be sure to follow this amazing artistic landscape photographer on Instagram: @chrisnoronhaphotography
About Chris Noronha
(from his website).
I'm a Toronto-based photographer who's all about capturing the breathtaking vibes of landscapes, nature, and wildlife. When I'm not nose-deep in graphic design, I've got my lens glued to some pretty amazing scenes.
Picture this: me, a camera, and a lifelong love affair that kicked off way back when. But it wasn't until 2007 that I really dove into the whole photography thing. Trust me, getting that perfect shot was like cracking a code, but I was totally hooked right from the start.
I'm all about the great outdoors – think scenic beauty that takes your breath away. And when it comes to wildlife, especially those winged wonders, count me in. I'm all about those up-close-and-personal moments, and chasing that golden light that turns photos into magic.
I'm not keeping all this photo wisdom to myself. I love sharing the know-how, so I whip up some cool workshops for anyone itching to learn the art of photography and the wizardry of Lightroom and Photoshop.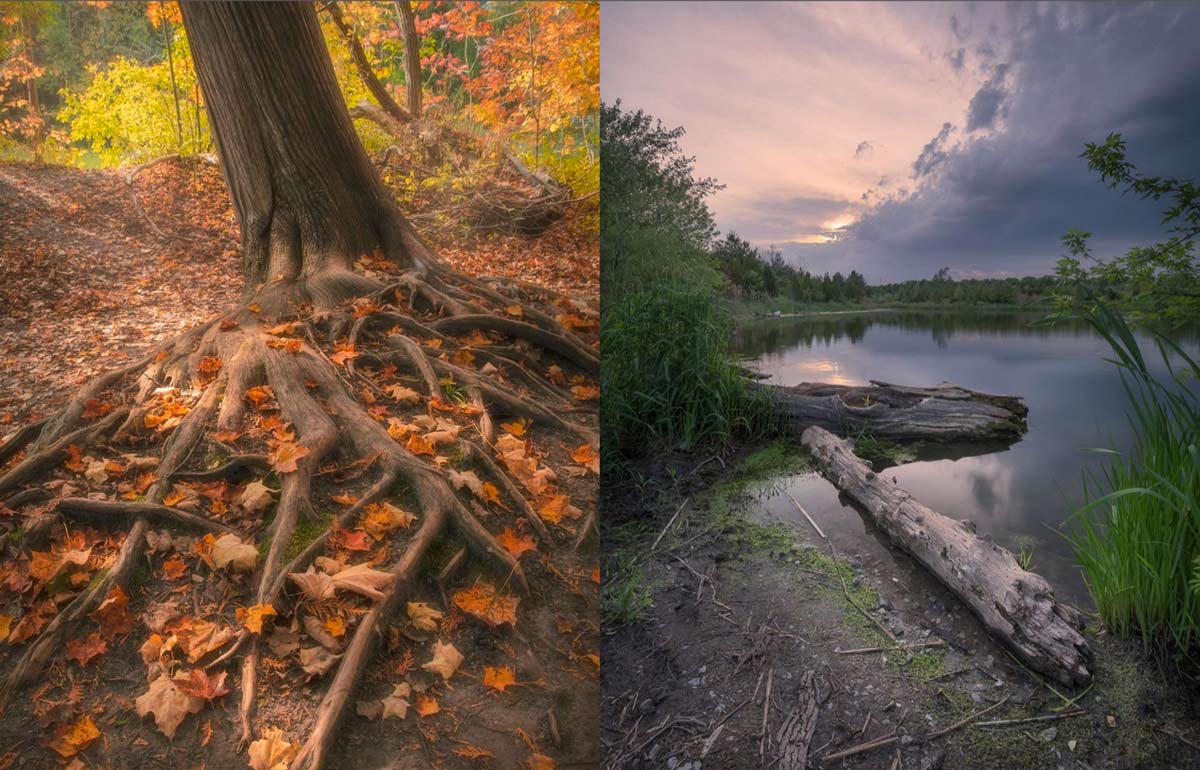 Interview with Chris Noronha
Who are you? Can you introduce yourself?
My name is Chris and I'm an amateur landscape, nature and wildlife photographer from Ajax, Ontario. To pay for this expensive hobby, I work as a graphic designer.
How did you get into photography?
I was always the kid who wanted to take the family photos because I love gadgets, but it wasn't until 2007 when I picked up a DSLR for my honeymoon that my photographic journey began. I enjoy hiking and being outdoors, which is where my affinity for nature and landscape photography evolved.
What do you like to shoot and where?
While mostly shooting nature and landscapes, I also enjoy shooting wildlife and especially birds in their natural habitat. I like to travel around Ontario and find interesting locations that reflect my style of photography. When my Lotto Max numbers come up, I'll go on more photo trips.
What gear do you use?
Currently I'm shooting with a Nikon D850 and a variety of lenses. I also never leave home without my NiSi filters and tripod. I shot a lot of long exposures, so a remote trigger is ALWAYS in my camera bag.
Who are your favourite photographers?
There are so many photographers that I am inspired by, but if I had to narrow down a list, it would take forever. Right now, the work of Isabella Tabacchi, Sean Bagshaw and Tim Mattimore really speaks to me. I'm always blown away by the incredible work they all produce.
In recent years, my admiration for landscape painters has grown significantly, with Albert Bierstadt reigning as my ultimate favourite. I aspire to infuse my photography with the essence of his artistry.
Thanks for the contribution Chris! We appreciate you bringing your enthusiasm, experience and expertise to the Landscape Photography Workshop (edition one held Oct. 22, 2023 – another planned for spring 2024).
Check out the website of the artist: https://www.chrisnoronhaphoto.com/
Social posts documenting our Rouge Park Landscape Photography Workshop (Oct. 22, 2023)