My Experience with Steel Wool and Light Painting at the Tdot Shots Toronto Photography Workshop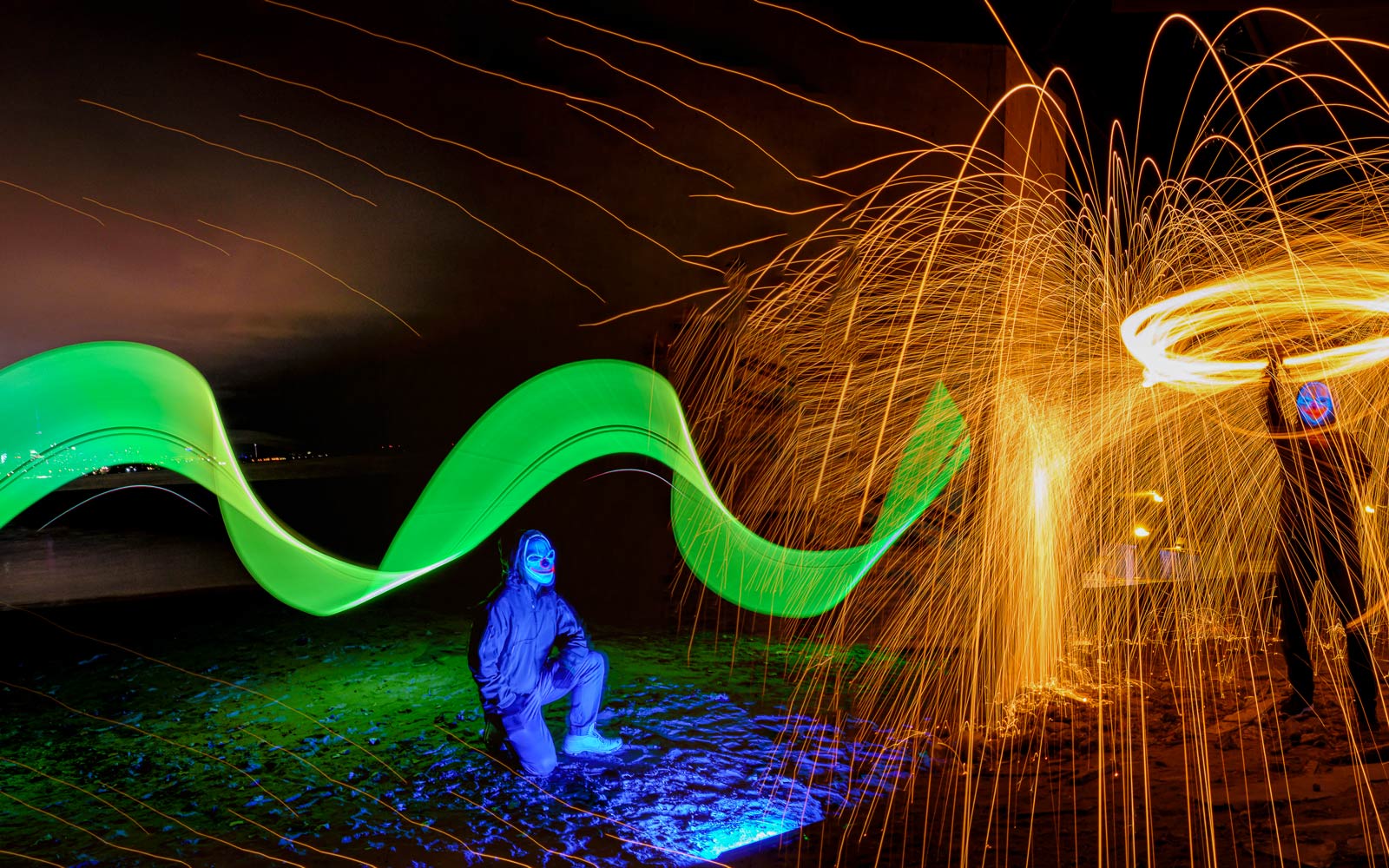 Feature photo by M Appel Photography / Composite by Mike Simpson
Travelling around Toronto with my camera is something that brings me tremendous joy. Like many others, I leaned into photography during the pandemic and began taking courses to improve my skills. Looking for a way to put these skills into practice, I found Mike and Tdot Shots events. Mike's photo walks became a way to see new parts of the city, connect with like-minded photographers, and capture new scenes.
Each walk was a new opportunity to learn and play, and none have been so unique as the recent steel wool and light painting workshop run by Scott Visscher. In a 2-hour event, he taught us the techniques needed to capture light in long exposure and helped us create spectacular images.
Scott's method involved using steel wool in the cage of a whisk and igniting it with a battery. He then moved the fiery steel wool in different directions to create trails of light for our cameras to capture. As we worked through, he patiently helped anyone who had questions or needed support with their settings.
The workshop took us around Humber Bay; we moved from location to location to enjoy a variety of scenes and moods for different photos. In each setting Scott had different props (some Halloween-themed) giving off different types of light for us to capture. He had everything from steel wool, to lightsabers, to a light-up clown mask.
Among the most memorable moments was our final setting on the beach where the Toronto skyline served as our backdrop. Here, we got to see the magic of the lightsabers in action. Our photos came to life with breathtaking, multi-coloured ribbons that I could have never imagined capturing.
Needless to say, I could not wait to get home and start going through the photos from this incredible night. This workshop, thanks to Tdot Shots and Scott, brought my creativity to a whole new level. It also served as a great opportunity to connect with more photographers from around the city and reconnect with some of the familiar faces of Mike's photo walks. I'm so grateful for the opportunity to participate in this workshop, and for the continued passion and creativity that photography brings into my life.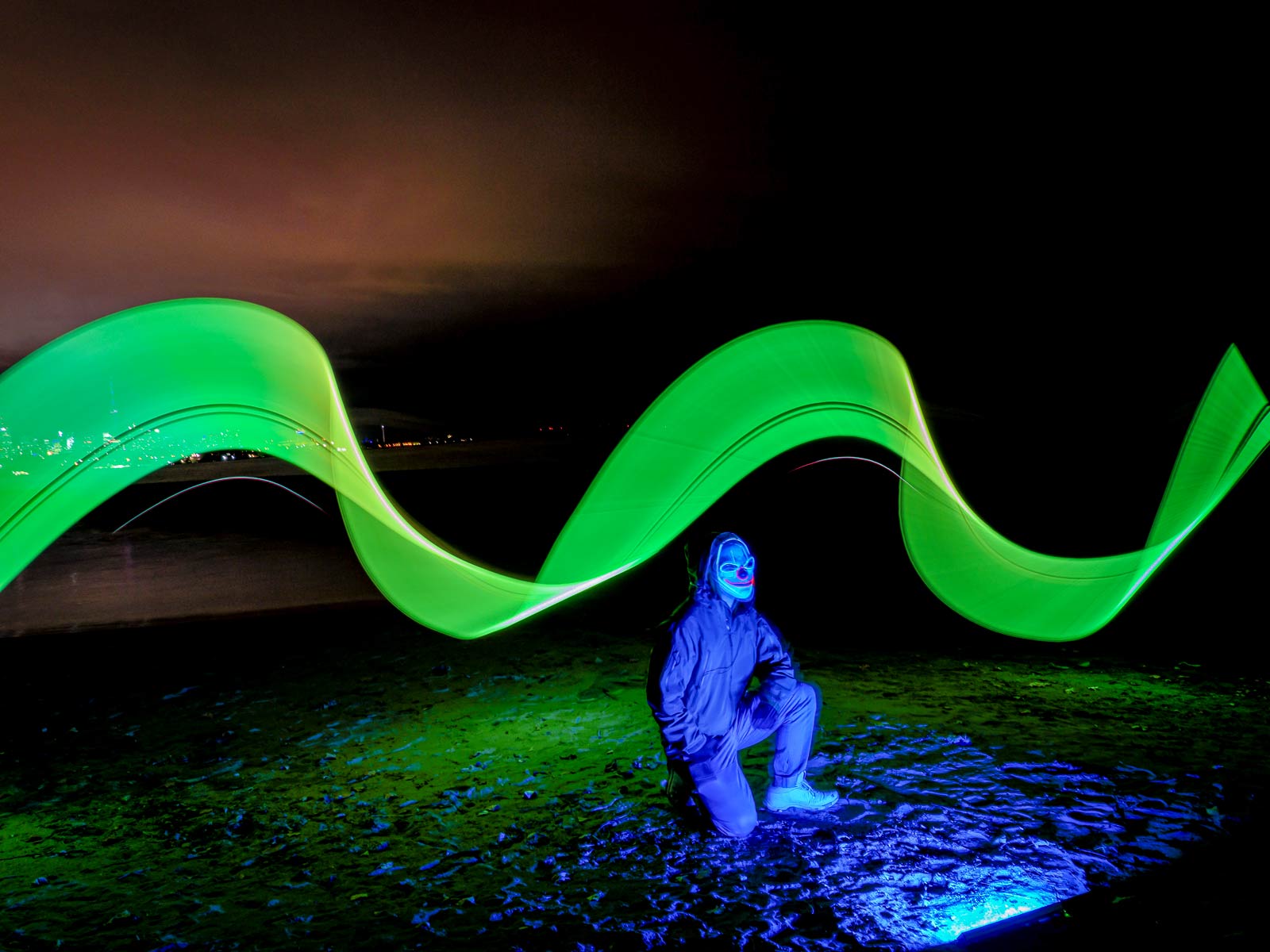 Thanks for the contribution Marnie! We appreciate you sharing your experience and photos. Our thanks to Scott Visscher for leading the Light Painting Photography Workshop (held Oct. 29, 2023 – another planned for spring 2024).
Thank you for the contribution! Follow the photographer: @mappelphotography
Follow our workshop facilitator Scott Visscher: @scottvisscher
Workshop Gallery